KABAR DUKA, Member KAMI BAND Mikio Fujioka Meninggal Dunia
Siapa yang tidak kenal dengan gitaris yang satu ini, ya dia adalah Mikio Fujioka. Ia merupakan salah satu dari member band pendamping BABYMETAL. Ia juga merupakan guru dari salah member KAMIBAND yaitu Takayoshi Ohmura.
Kabar duka baru saja terjadi, Mikio di nyatakan meninggal setelah terjatuh dari tempat yang tinggi saat pengamatan Astronomi, berikut infonya :
"Anggota KamiBand BABYMETAL Fujioka Mikio telah meninggal mendadak, dia terjatuh di tempat yang tinggi selama pengamatan astronomi pada 30 Desember 2017, saat pemulihan, kondisinya memburuk pada tanggal 5 Januari 2018, dan meninggal pada usia 36 tahun."
Berikut sumber info lainnya yang Admin dapat di Twitter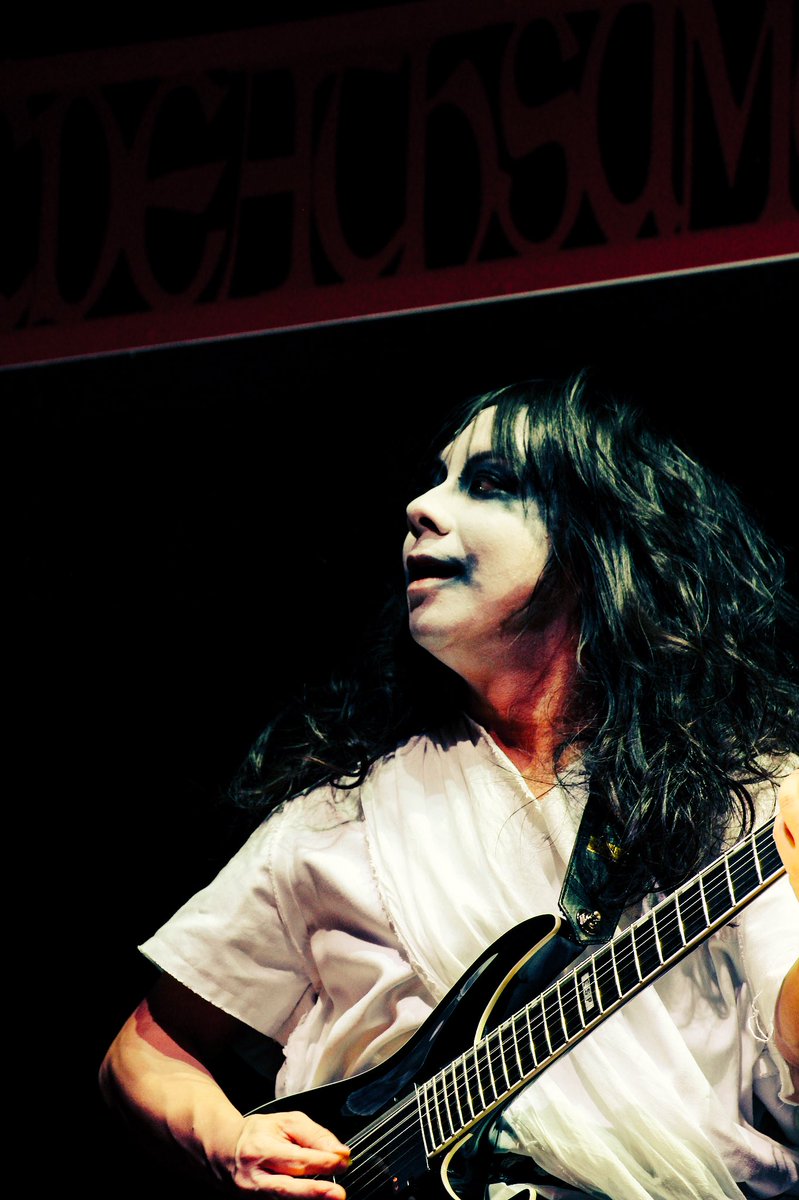 Twitter BABYMETAL
The "Little" Guitar Kami of #BABYMETAL 's #Kamiband has passed away in the METAL GALAXIES. We hope that he is now with his GUITAR MASTER A.Holdsworth and enjoying an epic guitar session with him.
We are the one
Together
We're the only one
You are the one
Forever
#RIP #THEONE
Twitter BABYMETAL FAN CLUB
- [ BREAKING NEWS ] -
Kami Band member Mikio Fujioka has passed away at the age of 36.
Mikio Fujioka fell from a high astronomical observation deck on December 30, and died on January 5, with his 2 daughters next to him.
Our deepest condolences to Fujioka Family
Twitter JPOP ASIA
[#JROCK] BABYMETAL's Guitarist Mikio Fujioka Passed Away http://www.jpopasia.com/feed/22890/babymetals-guitarist/ … @BABYMETAL_JAPAN
Twitter ESP GUITAR JAPAN
Mikio Fujioka(@mikio158cm ) ... Forever ... R.I.P.
https://youtu.be/tCvn3-t1FbE
https://youtu.be/IW7u9luvW3M
Saya segenap admin BABYMETAL GALLERY turut berduka cita dengan kepergian Gitaris Multi Talenta ini.
WE ARE THE
From ZERO to HERO, from HERO to LEGEND
-ADMIN DV-